About

Rocket Arena is a special kind of deathmatch game designed by David 'CRT' Wright. There are no pickups, no items to manage. You start with every weapon, fully loaded with ammo. There isn't any health, when you die you lose. The goal is to play the best you can play and to improve your raw gaming ability at the same time. You will play in small arenas against a single opponent or with a partner against two opponents. It's not going to be easy, but if you work hard, you can prove to the world that you are the best of the best.
Good luck!
Contents
Included Game Types (1)
Included Maps (14)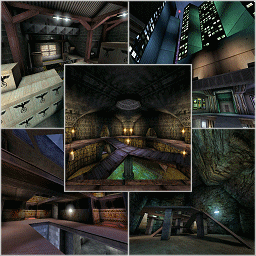 RA-Akuma
RA-Akuma by Rich 'Akuma' Eastwood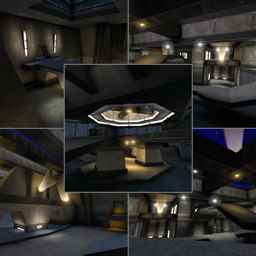 RA-Clawfist
RA-Clawfist by Sidney 'Clawfist' Rauchberger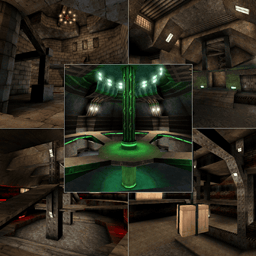 RA-Cliffyb
RA-CliffyB by Cliff Bleszinski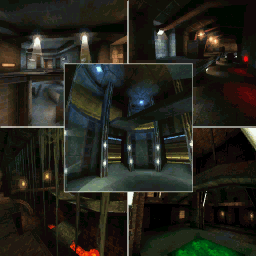 RA-DavidM
RA-DavidM by David 'DavidM' Münnich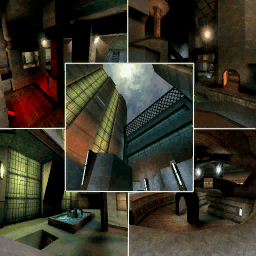 RA-DavidM2
RA-DavidM2 by David Münnich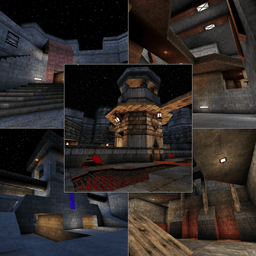 RA-Ebolt
RA-Ebolt by Eric "Ebolt" Boltjes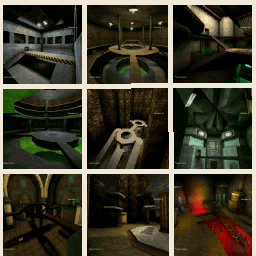 RA-GE][
RA-GE][ by 'Pagan' Pete Simpson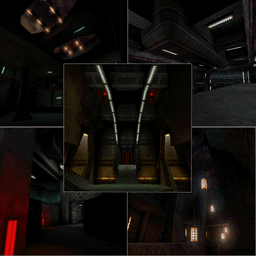 RA-Heiko
RA-Heiko by Heiko Dreyer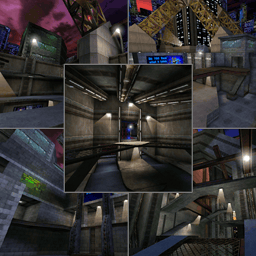 RA-Inoxx
RA-Inoxx by Cedric "Inoxx" Fiorentino
RA-Outworld
Out World by Cooper "BigBird" Faust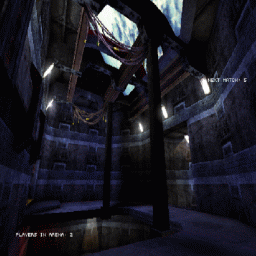 RA-Qwerty
RA-Qwerty by Brad Ridder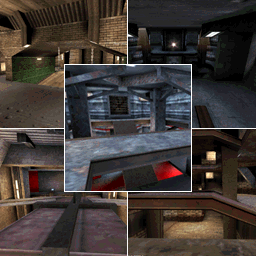 RA-Revolver
-- Rocket Arena: Revolver -- by yordi "revolver" malawauw
RA-Shinigami
RA-Shinigami by Shinigami (shinigami@infomaniak.ch)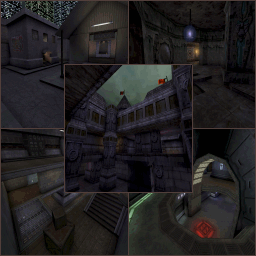 RA-Warren
RA-Warren by Warren Marshall
Screenshots
Credits
Programming

Brandon "GreenMarine" Reinhart
Stefen "Eavy" Daniel Schwarz
Mike "Mongo" Lambert

Art

Shane "2LowG" Caudle
Steve "G Man" Garofalo

Map Design

Cliff "CliffyB" Bleszinski
Warren "Taskmaster" Marshall
Rich "Akuma" Eastwood
Eric "Ebolt" Boltjes
Sidney "Clawfist" Rauchberger
Cedric "Inoxx" Fiorentino
Information
One on one and two on two DeathMatch.
Releases
Rocket Arena: UT Release ver 1.60