About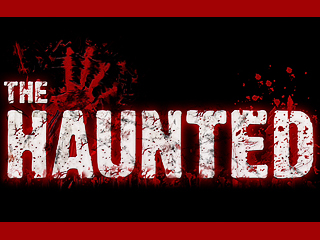 The Haunted is a fast paced thirdperson horror-action game with focus on a intense multiplayer experience that is all about making a stand and liberating cursed places from the minions of evil. The game features several multiplayer modes such as coop or demons .vs. humans where enemies are spawned and controlled by players. The outstanding visuals lay a perfect tone for the gameplay.
Playing as human is action focused survival gameplay with a huge arsenal of weapons and melee attacks in the vein of Resident Evil, but with total freedom in movement and more intense, direct combat.
Undead humanoid monsters come in many variations and approach from everywhere to give you the feeling of a real fight for your life. There is no place to hide, together or alone. In addition to that, watch out for dangerous traps and environmental hazards.
Some multiplayer modes can have players taking control of vicious demon masters. Here you can spawn monsters and play them by yourself, or place traps and trigger the environmental hazards to create a unpredictable threat for the humans.
The locations feature an almost mystical atmosphere, provided by awesome graphics and effects. Damage is shown on the characters with blood splatter, dirt and scars along with post processing effects and physical hit animations.
Solo Mode: The singleplayer mode pits one human against the forces of evil.
Coop Mode: Up to 4 human players have to make a stand against the undead.
Send as much as possible back to hell and redeem the souls of fallen comrades.
Battle Mode: 4 Human players against 4 demons.
Demonizer: Similar to coop, but each dead human will turn into a demon until no one is left.
Screenshots
Credits
Team

Michael 'Hegi' Hegemann
Gerhard 'Schlauchi' Weihrauch
Tomas 'Drevlin' Lidström
Jack Menhorn
Josh 'Vertigo' Stoker
Viktor 'CDS' Lidäng
Information
Releases